We value our patients' experience at Peachtree Wellness Center. If you are currently a chiropractic patient, please feel free to complete the following Client Experience Questionnaire. The Questionnaire is in Adobe Acrobat format, and requires the free Acrobat Reader to view.
Download & Print Questionnaire
Dr. Michael Gellman
Your Atlanta Chiropractor
---
Lindsay Logan Testimonial
March 4, 2011
Age 25
Works for Live Nation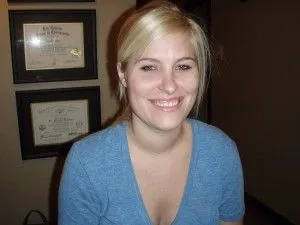 I injured my lower back and rib cage in June, 2009 kick boxing and had chronic pain in my spin, ribs, and pelvis for two years. Recently I exacerbated the injury and the pain got worse. The pain was deep in my muscles all around my lower ribs and lower back and it hurt to bend, twist, shift my weight affecting my day-to-day life.
A friend of mine referred me to Dr. Gellman and Peachtree Wellness Center and over a three-treatment period he employed a combination of advanced chiropractic adjustments, spinal decompression and laser therapy. After only three treatments my deep muscle pain is gone and I have no pain on any motion. Now I can get back to my kick boxing and leading a normal life without pain.
---
Angela Davila, Paralegal:
"I have been to several Chiropractors in the past for chronic neck and upper back pain. They would give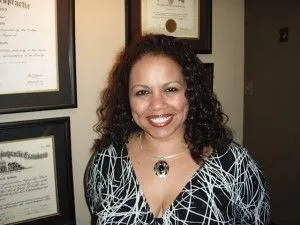 me what I thought was a good adjustment and send me on my way. Two years ago I began to see Dr. Michael Gellman for arthritis in my neck and shooting pain into my arm. He gave me the best chiropractic treatment I ever had. First of all, his adjustments are very deep yet gentle and he was able to release parts of my spine that nobody had ever been able to get to before. He also utilizes Class 4 laser therapy, which I was skeptical about at first, but after a couple of treatments it helped repair a lot of the damaged musculature and scar tissue that I was dealing with. Because of the quality of his care and his state of the art equipment, he has helped me tremendously so I can live pain free and enjoy living a full life again."
---
Michael is an extreme athlete who is an avid basketball, baseball and football player. He had been training excessively until two years ago when he was rushed to the hospital from a back injury during a basketball game.
My lower back and leg pain was excruciating. It felt like a knife was going through my whole body.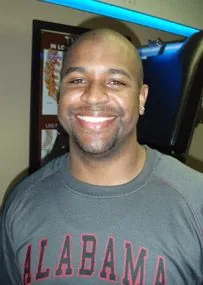 For the last two years I have been in extreme pain and I could not find a comfortable position that gave me any relief from pain. Both sitting and standing hurt and I was unable to find any comfortable sleeping position. The severe pain prevented me from getting any sleep so I was always not only in pain but also exhausted. I was unable to play any sports, I couldn't exercise and I was unable to pick up my newborn son without severe pain. Before going to Peachtree Wellness Center and seeing Dr. Michael Gellman, I was taking all types of pain medications that my doctors prescribed for me. I was also trying stretching and icing and saw a physical therapist. None of these treatments worked or even touched the severe pain I was having. The meds just made me feel sleepy but there was no improvement in my pain. My quality life was pretty poor since I could not do any of the things I loved, especially lifting my little boys. I became pretty depressed and gained a lot of weight. Since my pain was so severe I was forced to stay home most of the time and one night I saw a commercial on TV for IDD or Spinal Decompression therapy for severe lower back pain and sciatica. The commercial led me to Dr. Michael Gellman's office, Peachtree Wellness Center where they specialized in Disk Force Spinal Decompression therapy and treating patients with herniated disks non-surgically. Dr. Gellman sent me for an MRI of my low back, which showed that I had two herniated disks in my low back, which were pinching on nerves causing so much pain.
Dr. Gellman said he could help me and since I had two herniated disks it would take 30 treatments to correct the problem disks and get me better. I was a bit skeptical but since I tried cortisone injections, physical therapy, pain meds and everything except surgery I decided to go through the therapy. After 13 treatments my pain level had gone from a 10 out of 10 to a 0 out of 10. I have now had about 20 treatments and my lower back pain, hip and leg pain and numbness are completely gone. My flexibility is back and I have full mobility. I can pick up my boys without any pain; I am back to running and have started my physical training. I have lost 10 pounds and I got my libido back for the first time in two years. I feel young and strong again.
Dr. Gellman and IDD therapy has given me back my life. To be able to play with my kids without pain and live normally is a wonderful thing. No more depression and no more weight gain!
If you are suffering with severe lower back or neck pain caused by a bulging, herniated and or degenerated disc, go see Dr. Gellman at Peachtree Wellness Center and give IDD Spinal Decompression a try. I strongly urge you before ever attempting surgery to do the IDD Spinal Decompression treatment with Dr. Gellman.